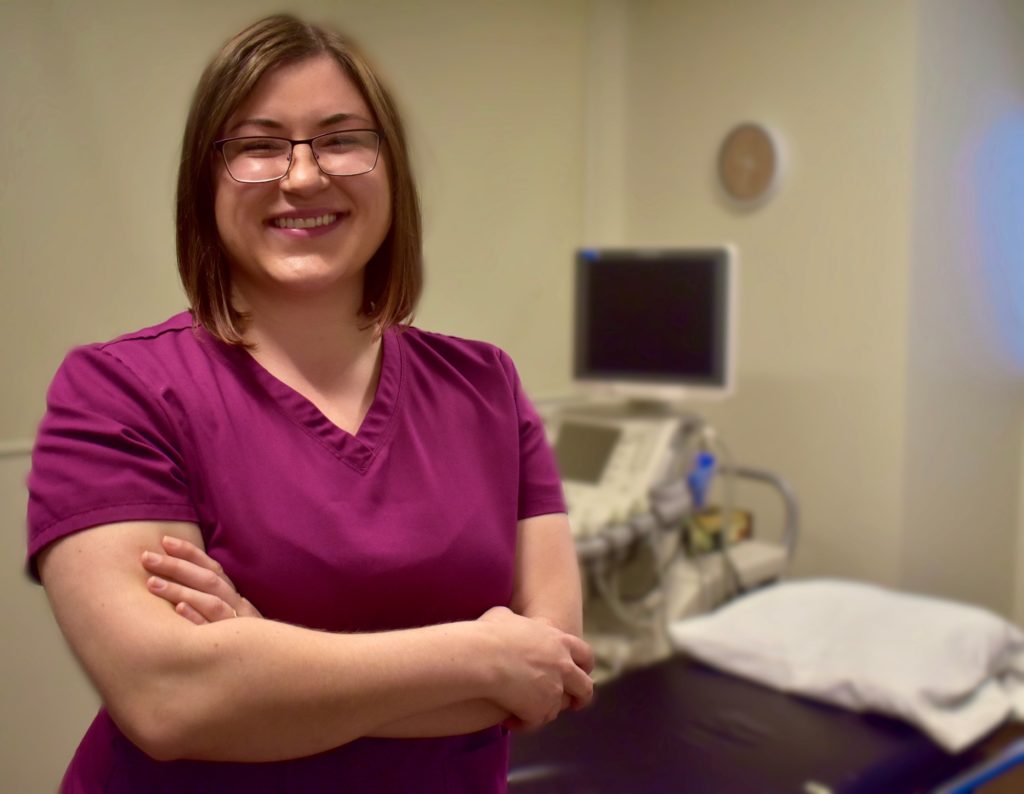 Access the ballot and vote here!
Everything posted below is directly from the candidate's application. Some minor formatting changes may have been made by SVU, but all content is from the candidate.
Renton, WA
SVU Member since 2013
Work History
RVT, Central Team Co-Lead, Infection Control Officer
Pacific Vascular Inc.
Seattle, WA
July 2015-present
Education
B.AS in Radiation and Imaging Sciences with a Concentration in Management from Bellevue College
AAS in Diagnostic Ultrasound from Bellevue College
Relevant Professional Experience
Five years of experience at a dedicated vascular lab performing vascular ultrasound exams in outpatient settings as well as providing inpatient coverage at our associated hospital system locations. Two and a half years' experience as a Team Lead with four lab locations and eleven technologists, providing annual audits and performance reviews. Two years as company's infection control officer, providing annual training and compliance reviews.  Proficient in extremity and abdominal arterial and venous exams, cerebrovascular exams including transcranial Doppler, and hemodialysis access exams. Actively working on improving proficiency in pelvic venous duplex and temporal arteritis exams.  Previously served on the SVU Board of Directors as an At-Large Director, Director, and student representative.
SVU Service
Director, January 2020-Present
At Large Director, January 2017-December 2017
Annual Conference Break out Session: Calf Vein Imaging, August 2017
Student Representative to Board of Directors, June 2014-December 2015
Other Professional/Leadership Activities:
Bellevue College Diagnostic Ultrasound Advisory Board, January 2016 – December 2018
Northwest Vascular Technologists Annual Conference Presentation: Dialysis Access and Central Venous Occlusion, October 2017
Candidate Statement
I would like to make a difference to SVU and the profession of vascular ultrasound by…
Representing early career vascular technologists in discussions and decisions made by the Board of Directors
Promoting the future of vascular technology by supporting the SVU's research, education, and advocacy goals
Access the ballot and vote here!