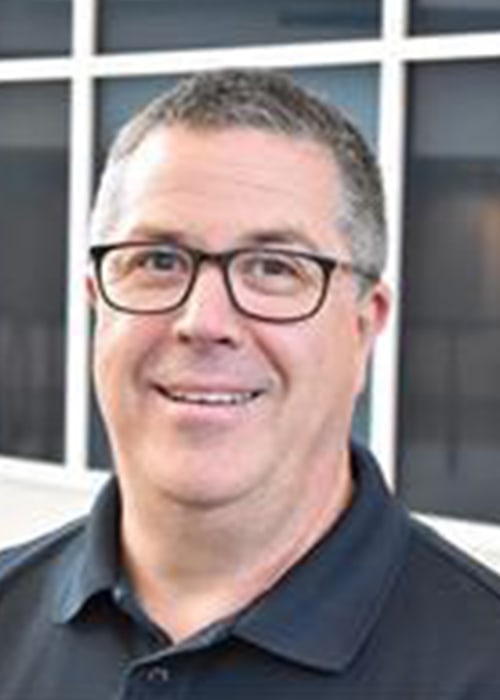 David M. Williams, MS, RDCS, RVT, FSVU
Access the ballot and vote here!
Everything posted below is directly from the candidate's application. Some minor formatting changes may have been made by SVU, but all content is from the candidate.
Florence, SC
SVU Member since 1996
For full work and education history, along with relevant professional and leadership experience, see resume/CV attached above
SVU Service
SVU Board of Directors Jan 2018 – Dec 2020
SVU Quality Improvement and Research Committee (QIRC) – Co-Chair Jan 2018 – present
Completed and co-authored two 2019 JVU articles:

A bibliometric survey of JVU and,
A JVU content analysis, both of which informed EC and board decisions about the nature and scientific depth of content delivered in the JVU. Multiple other research ideas are still being developed.

Spearheaded a "Keyword" breakdown for Sage Publishing (JVU) and SVU website content 2020
Part of the design and writing team of a survey for SVU membership and the broader vascular ultrasound industry regarding Covid-19 experience of vascular technologists worldwide. 2020 Data pending
SVU representative on the writing group for the Doppler Waveform Nomenclature Task force 2019-2020.
With Doug Wooster, MD, recorded "Research How-To" webinar" in 2019 for SVU members.
Recently invited to present at the following conferences:

SVU Annual Conference (Chicago 2019)
Advances in Vascular Imaging and Diagnosis (NYC 2019)
St.Louis/Mercy Vascular Meeting (2019, 2021)
SC Society for Vascular Technology (Lexington, SC 2019)
Candidate Statement
I am as dedicated to the field of vascular ultrasound as I ever have been. Recent world and personal challenges have clarified this professional calling. It will be incumbent on a strong and adept SVU Board to address any number of "normality changing" events that are sure to occur in the wake of Covid19. From my 2018 application…"We are living through changes in the American healthcare landscape which require the SVU to be cognizant of change and stay flexible enough to respond correctly." Change is certain, I assure my absolute dedication to meeting any challenge.
I would like to make a difference to SVU and the profession of vascular ultrasound by…
Providing trusted and thoughtful decision making ability to complex and confidential deliberations.
Sharing educational guidance to new-to-the-field technologists.
Leveraging my professional experience built from a career employed in a variety of medical delivery systems.
Advancing the breadth of SVU's research initiatives.
Access the ballot and vote here!