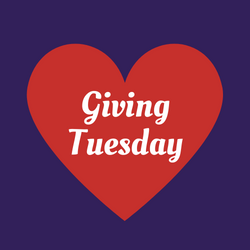 Beginning on Giving Tuesday, November 30, 2021, the SVU Foundation has a goal of reaching $5,000 in donations through December 31, 2021 to support the SVU Foundation's mission of supporting the community of vascular lab professionals by funding research, educational grants, and scholarships!
SVU Foundation
The SVU Foundation is the 501(c)(3) charitable non-profit sister organization of the Society for Vascular Ultrasound (SVU, Inc) established to support the community of vascular lab professionals through:
Research to advance the profession of vascular ultrasound
Vascular Ultrasound education & scholarships
Research
The Foundation coordinates and funds research through the SVU's Quality Improvement and Research Committee (QIRC).
Education
The Foundation funds 5 scholarships annually through the Anne Jones Scholarship Fund for vascular ultrasound students, and provides grants to up to 8 SVU members to attend the Annual Conference.
SVU Foundation's Board of Directors
President: John Carson, MD FACS RPVI
Secretary: Patricia Poe, BA RDCS RVT FSVU
Treasurer: Anita Harrington, MS RDMS RVT FSVU*
Director: David L. Dawson, MD RVT RPVI*
Director: Anahita Dua, MD MS MBA
Director: Ann Marie Kupinski, PhD RVT FSVU
Director: Denise Smith, MD PhD RPVI
*SVU, Inc. Board of Directors Liaison
History
SVU was initially incorporated in 1977 as a 501(c)3. In August 2017, SVU members approved transferring their membership to a newly established 501(c)6 professional society. The SVU Board of Directors approved the bylaws and the transfer of Membership and Operations to the 501(c)6 in November 2017. As the result of this process, Society for Vascular Ultrasound, Inc. (SVU, or SVU, Inc.) is now the membership society for the community of vascular lab professionals.
The existing 501(c)3 was renamed the SVU Foundation. As a separate organization, the Foundation has its own Board of Directors, budget, accounts, and record-keeping. It is now a research and education foundation.
Bylaws
To see the current bylaws for the SVU Foundation (as updated November 2018), click here.
Get Involved
Donating to support the SVU Foundation is simple and can be done at any time, even while you are renewing your SVU membership. Donations to the SVU Foundation are tax deductible as allowable by law. Your donation funds the research and education initiatives of the SVU Foundation. (SVU Members, please log in to donate. Non SVU members please contact svuinfo@svu.org to donate.)