E-Course (Online Learning)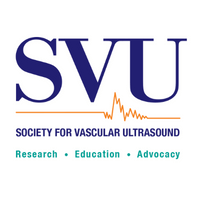 Pegasus Lectures Exam Preparation Resources
SVU has once again teamed up with its long-time partner in education, Pegasus Lectures, to provide online material to help you prepare for the Registered Physician in Vascular Interpretation (RPVI™) Certification Exam online. SVU members receive a discount to Pegasus Lectures RPVI exam prep materials as part of your member benefits package!
Select from:
RPVI Basic Review
RPVI Physics Concentration
RPVI Complete Review
RPVI Lite
Pegasus also offer a selection of RPVI Packages, Live Seminars, Online Programs, Dedicated Lectures and In-House, Hands-On Instruction, Books, CDs, DVDs and Study Cards. These materials were created in conjunction with SVU.
For complete details and to register for online RPVI exam prep resources, click here or call Pegasus Lectures directly at 972.564.3056.
RPVI Exam Review Resources
This 2-day advanced course is an in-depth review for physicians planning to sit for the APCA Registered Physician in Vascular Interpretation (RPVI™) Certification Exam, which is a credential required by to be eligible to sit for the American Board of Surgery's Vascular Surgery Qualifying Examination. Physicians, residents, and fellows passing the exam will receive the RPVI™ credential from APCA.
The SVU in-person RPVI Exam Review Course will focus on reviewing the required vascular physics and interpretation skills as specified by the exam content outline, including case-based test question simulation. With access to experts you'll get your questions answered immediately, and network as you prepare for the exam with other surgeons in the field.
Click here to view details of SVU upcoming RPVI Exam Review courses.