The SVU Career Center was created specifically for the vascular ultrasound community; allowing you to pinpoint the exact opportunities that you are looking for with employers that represent our specific industry.
Attention Job Seekers: As an SVU member benefit, the SVU Career Center lets members upload their resume for FREE and receive a free and confidential expert resume evaluation.
Attention Employers: Prices Reduced! SVU members receive $95 savings from regular pricing for a 30-day job posting. This makes it the perfect way to find that new hire.
Find your next career move on the SVU Job Board. You can also upload your resume for employers to search.
Post your open positions and search candidate resumes. SVU members receive discounts on job postings.
One of the questions I was asked for this blog post is "what do employers look for when…
Read More
Get Certified, Stay Certified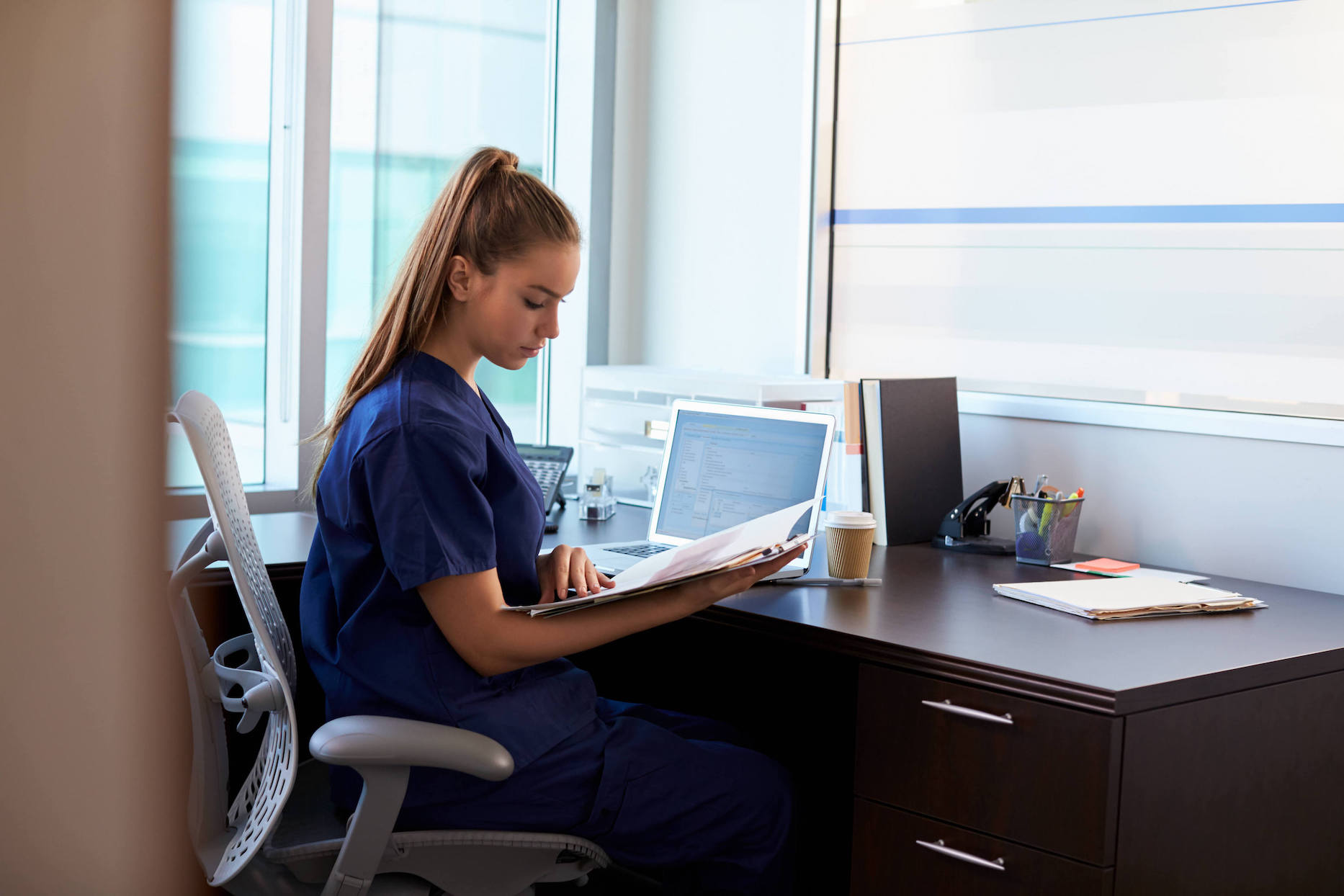 Being certified is one of the most important aspects of being a vascular sonographer. Learn more about the vascular ultrasound industry and how to get certified and maintain your certification.
Vascular Surgeon | Veterans Affairs, Veterans Health Administration

on April 1, 2023 at 9:02 am

New York, This position is eligible for the Education Debt Reduction Program (EDRP), a student loan payment reimbursement program. You must meet specific individual eligibility requirements in accordance with VHA policy and submit your EDRP application within four months of appointment. Approval, award amount (up to $200,000) and eligibility period (one to five years) are determined by the VHA Education Loan Repayment Services program office after complete review of the EDRP application. Learn more. To qualify for this position, you must meet the basic requirements as well as any additional requirements (if applicable) listed in the job announcement. Applicants pending the completion of training or license requirements may be referred and tentatively selected but may not be hired until all requirements are met. Currently employed physician(s) in VA who met the requirements for appointment under the previous qualification standard at the time of their initial appointment are deemed to have met the basic requirements of the occupation. Basic Requirements: United States Citizenship: Non-citizens may only be appointed when it is not possible to recruit qualified citizens in accordance with VA Policy. Degree of doctor of medicine or an equivalent degree resulting from a course of education in medicine or osteopathic medicine. The degree must have been obtained from one of the schools approved by the Department of Veterans Affairs for the year in which the course of study was completed. Current, full and unrestricted license to practice medicine or surgery in a State, Territory, or Commonwealth of the United States, or in the District of Columbia. Residency Training: Physicians must have completed residency training, approved by the Secretary of Veterans Affairs in an accredited core specialty training program leading to eligibility for board certification. (NOTE: VA physicians involved in academic training programs may be required to be board certified for faculty status.) Approved residencies are: (1) Those approved by the Accreditation Council for Graduate Medical Education (ACGME), b) OR [(2) Those approved by the American Osteopathic Association (AOA),OR (3) Other residencies (non-US residency training programs followed by a minimum of five years of verified practice in the United States), which the local Medical Staff Executive Committee deems to have provided the applicant with appropriate professional training and believes has exposed the physician to an appropriate range of patient care experiences. Residents currently enrolled in ACGME/AOA accredited residency training programs and who would otherwise meet the basic requirements for appointment are eligible to be appointed as "Physician Resident Providers" (PRPs). PRPs must be fully licensed physicians (i.e., not a training license) and may only be appointed on an intermittent or fee-basis. PRPs are not considered independent practitioners and will not be privileged; rather, they are to have a "scope of practice" that allows them to perform certain restricted duties under supervision. Additionally, surgery residents in gap years may also be appointed as PRPs. Board eligibility Proficiency in spoken and written English. Preferred : Board Certification in Surgery Reference: VA Regulations, specifically VA Handbook 5005, Part II, Appendix G-2 Physician Qualification Standard. This can be found in the local Human Resources Office. ["Duties: -Develop a well working practice -Provide outpatient and inpatient care -Operate on emergencies and elective procedures -Interpret vascular ultra sound studies -Carry some administrative responsibilities -Teach and train surgical residents - Participate in vascular on-call duties for the service to provide coverage on nights and weekends - Be fully trained and capable of performing both endovascular and open vascular procedures - If board eligible, eventually achieve certification in vascular surgery - Carry administrative responsibilities for the department VA offers a comprehensive total rewards package. VHA Physician Total Rewards. Education Debt Reduction Program (Student Loan Repayment): EDRP Authorized: Contact -Christine.Mcmahon2@va.gov , the EDRP Coordinator for questions/assistance Pay: Competitive salary, annual performance bonus, regular salary increases Paid Time Off: 50-55 days of annual paid time offer per year (26 days of annual leave, 13 days of sick leave, 11 paid Federal holidays per year and possible 5 day paid absence for CME) Retirement: Traditional federal pension (5 years vesting) and federal 401K with up to 5% in contributions by VA Insurance: Federal health/vision/dental/term life/long-term care (many federal insurance programs can be carried into retirement) Licensure: 1 full and unrestricted license from any US State or territory CME: Possible $1,000 per year reimbursement Malpractice: Free liability protection with tail coverage provided Contract: No Physician Employment Contract and no significant restriction on moonlighting Work Schedule: Monday- Friday 8am-4:30 pm in addition to on call duties"]

Vascular Sonographer | Baylor Scott & White Health

on April 1, 2023 at 8:54 am

Plano, Texas, LOCATION: Plano, TX SETTING: Hospital SCHEDULE: PT JOB SUMMARY The Vascular Sonographer performs basic to advanced ultrasound services and procedures for patients, which may include: upper/lower arterial and venous Doppler, Carotid duplex Doppler, abdominal Doppler, transcranial Doppler, and segmental pressures. They must be familiar with approved clinical protocols for each type of ultrasound examination he or she performs, the sonographer must also be able to analyze the patient's full clinical history in order to identify the purpose of the examination, frame the clinical question that the examination is intended to answer, and expand the examination as necessary to answer the clinical question ESSENTIAL FUNCTIONS OF THE ROLE Prepare patients for procedures and obtains clinical history from the patient including related physical findings and pertinent laboratory data to adapt the imaging techniques to obtain comprehensive and diagnostic data for the interpreting provider Performs basic to advanced vascular ultrasound procedures utilizing a variety of equipment and techniques while providing the necessary measurements required for the interpretation to obtain accurate, high quality results. Identifies and defines vascular abnormalities and extends the scope of the examination appropriately, deviating from standard techniques when necessary and correlating invasive and noninvasive diagnostic test results with related anatomy and function. May assist physicians in procedure rooms and operating rooms by performing Vascular ultrasound studies to aid them in proceeding with complex procedures Records statistics and performs daily maintenance of the vascular lab and its equipment, reporting all malfunctions as appropriate. Works closely with the sonography team to ensure quality processes and protocols are adhered to and assists with IAC accreditation activities as delegated. Implements protocols as new technology evolves and ensures system vascular ultrasound standards are implemented and adhered to. Acts as a resource to other staff, physicians and students regarding equipment, techniques, procedures and studies to optimize patient care. Works closely with other sonographers to ensure adherence to quality processes and protocols. KEY SUCCESS FACTORS Knowledge and ability to apply complex sonographic principles, instrumentation and techniques. Knowledge of relevant anatomy and physiology. Ability explaining the purpose of the ultrasound examination to the patient and answering patients' questions Knowledge of proper infection control, including precautionary procedures Knowledge of relevant laws regarding patient confidentiality and privacy Ability to interact and communicate effectively – both orally and in writing –with healthcare providers, including other sonographers, physicians, and nurses Knowledge of medical terminology Skilled utilization of computers and medical equipment BENEFITS Our competitive benefits package includes the following - Immediate eligibility for health and welfare benefits - 401(k) savings plan with dollar-for-dollar match up to 5% - Tuition Reimbursement - PTO accrual beginning Day 1 Note: Benefits may vary based upon position type and/or level   QUALIFICATIONS - EDUCATION - Grad of Accred Prog or Eqival - EXPERIENCE - Less than 1 Year of Experience - CERTIFICATION/LICENSE/REGISTRATION -        Basic Life Support (BLS): BLS or BLS within 30 days of hire/transfer.        Registered Vascular Sonographe (RVS), Registered Vascular Tech (RVT): Must have Registered Vascular Tech (RVT) through ARDMS or Registered Vascular Sonographer (RVS) from CCI.  

Vascular Sonographer | BJC HealthCare

on April 1, 2023 at 8:46 am

Belleville, Illinois, Additional Information About the Role Are you looking for a new opportunity as a Vascular Sonographer ? Y ou will play a vital role in our award-winning organization that is dedicated to creating a positive impact on patient well-being.  Increased Compensation Packages Now Available Up to $5,000 Sign-On Bonus 40 Hours per week (36 Hours per week could be available) Weekend Rotation Required Call Rotation Required (Every 5th weekend) Overview Memorial Hospital Belleville is a 222-bed acute care Magnet® designated hospital offering emergency and critical care services as well as medical and surgical services along with a full complement of diagnostic and treatment modalities. Also located on the Belleville campus, The Orthopedic and Neurosciences Center offers a comprehensive rehabilitation program that includes physical, occupational, speech and hand therapy.   Memorial Hospital Shiloh is a 97-all private bed Magnet® designated hospital located in Shiloh, Illinois.  Memorial Shiloh offers a 24/7 emergency department, medical, surgical and diagnostic services including cardiac catheterization, imaging and laboratory. The Family Care Birthing Center features 18 spacious LDRP suites, two dedicated c-section rooms, OB Emergency Department, 24/7 OB hospitalist and neonatology coverage. The Shiloh campus also has the only Illinois Siteman Cancer Center location. Preferred Qualifications Role Purpose The Registered Vascular Sonographer performs a variety of tests to include, but not limited to, carotid imaging, peripheral plethysmography, doppler wave form, segmental pressure, venous and arterial imaging, and thoracic outlet studies.   Responsibilities Performs tests and procedures at various locations.? Maintains accurate patient logs. Updates daily charges in the computer, utilizes vascular lab menus in the computer. Maintains vascular lab patient files. Minimum Requirements Education High School Diploma or GED - Sonography Experience No Experience Supervisor Experience No Experience Licenses & Certifications RVT or equiv Preferred Requirements Education Associate's Degree - Allied Health/Sonography Experience Licenses & Certifications Cardiopulmonary Resuscitation Benefits and Legal Statement BJC Total Rewards   At BJC we're committed to providing you and your family with benefits and resources to help you manage your physical, emotional, social and financial well-being. Comprehensive medical, dental, vison, life insurance, and legal services available first day of the month after hire date Disability insurance* paid for by BJC Pension Plan*/403(b) Plan funded by BJC 401(k) plan with BJC match Tuition Assistance available on first day BJC Institute for Learning and Development Health Care and Dependent Care Flexible Spending Accounts Paid Time Off benefit combines vacation, sick days, holidays and personal time Adoption assistance To learn more, go to http://www.bjctotalrewards.com/Benefits   *Not all benefits apply to all jobs   The above information on this description has been designed to indicate the general nature and level of work performed by employees in this position. It is not designed to contain or be interpreted as an exhaustive list of all responsibilities, duties and qualifications required of employees assigned to this job. Equal Opportunity Employer