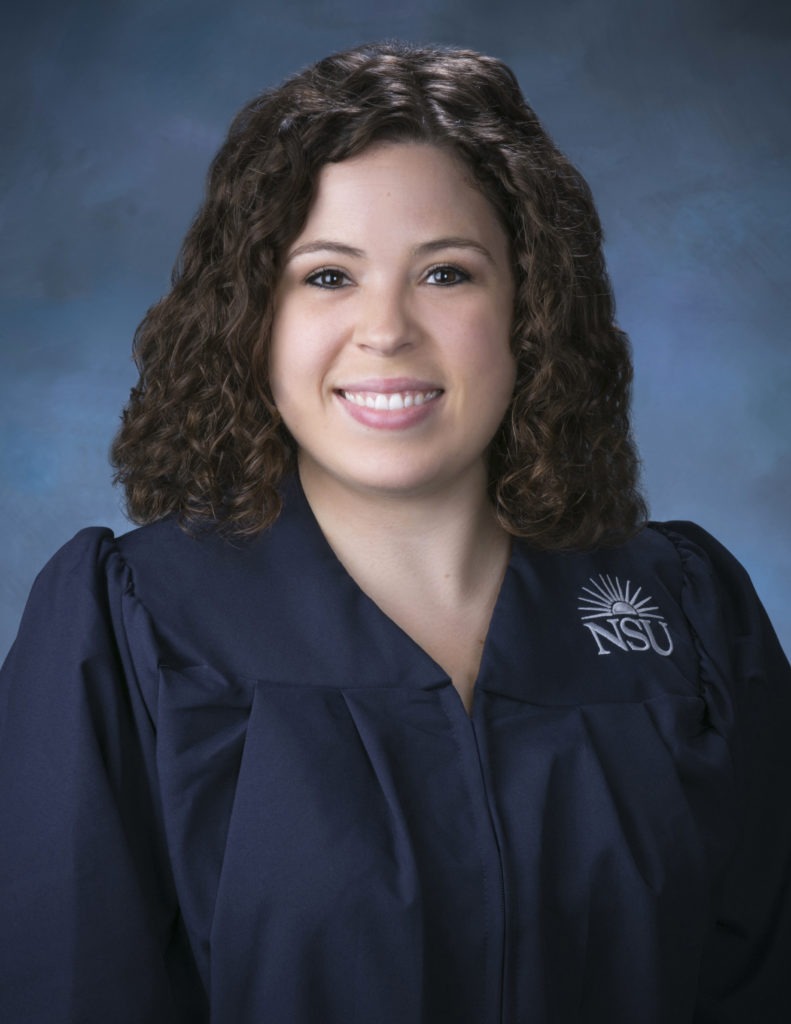 Camille C. Arca, CVT, began her academic career at Nova Southeastern University in 2018 when she was admitted into the Pallavi Patel College of Healthcare Science's Diagnostic Medical Sonography program. She serves as the Vice President of the Medical Sonography Class of 2020 Student Government Association and is currently attending her first semester of clinical rotations.
Camille is a Certified Veterinary Technician as recognized by the AVMA and NAVTA. She first entered veterinary medicine in 2006 and has worked with a variety of animal species spanning from dogs and cats, to exotic animals, and even some wildlife. Throughout that time, she has obtained a Bachelor of Arts in Environmental Studies with a minor in biology at Florida International University in 2012. Shortly thereafter, she received her Associates of Applied Science in Veterinary Technology at St. Petersburg College in 2015. She became a credentialed veterinary technician after passing the Veterinary Technician National Exam in 2016.
Camille served as the head veterinary technician at VCA South Dade Animal Hospital shortly after becoming credentialed. She also served as the head technician and co-manager for Exoticare Veterinary Services. Veterinary medicine is her passion, however after beginning her clinical rotations, she has now expanded her interests and future endeavors.
In the year 2020, Camille will be serving as the Student Director for the Society of Vascular Ultrasound. She aspires to bridge the gap between human medicine and veterinary medicine, and to influence a sense of collaboration between the two fields.