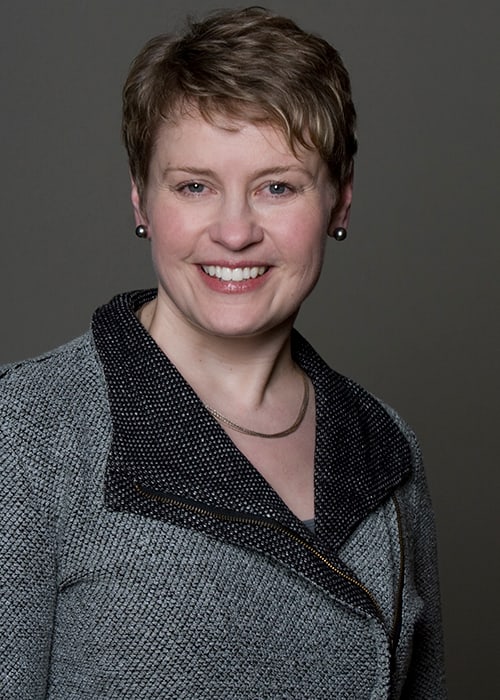 Kyra Hokanson Gray is president and owner of D. E. Hokanson, Inc. (Hokanson). Hokanson designs and delivers tools that assist healthcare providers with their diagnosis and management of patients' cardiovascular health. D. Eugene Hokanson, Gray's father, founded the company in 1973 and she has carried the business forward since 2005. Gray leads the company's manufacturing, product development, regulatory activities, and sales and marketing.
Gray holds a Master of Medical Engineering from the University of Washington, a Bachelor of Science in Physics from the University of Puget Sound, and a Certificate in Management from the University of Washington. She is an active member of the Women Presidents' Organization and a member of the advisory board for Meany Center for the Performing Arts at the University of Washington.
Prior to joining Hokanson, Gray worked in technical sales and contract administration for Spacelabs Medical, Inc. and Lasentec, Inc. She lives with her family near Seattle.